Live Cam Models - Online Now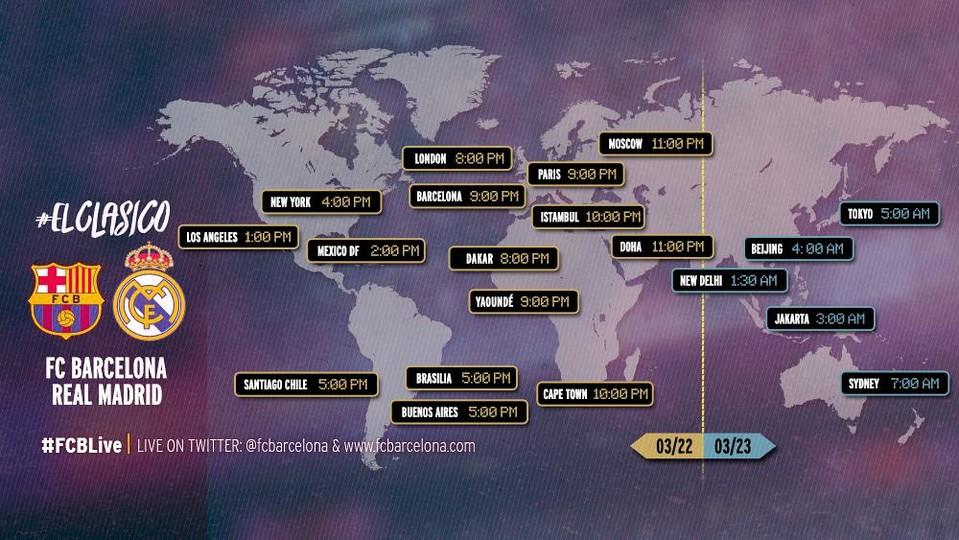 Tuesday, April 4, 1: Sky TV customers, for example, can access the Sky Go facility, which allows users to stream matches live and on demand on any mobile, laptop or tablet device. Sorry about the no updates. Boy are they good. Live Streaming TV Listings:
Not a free member yet?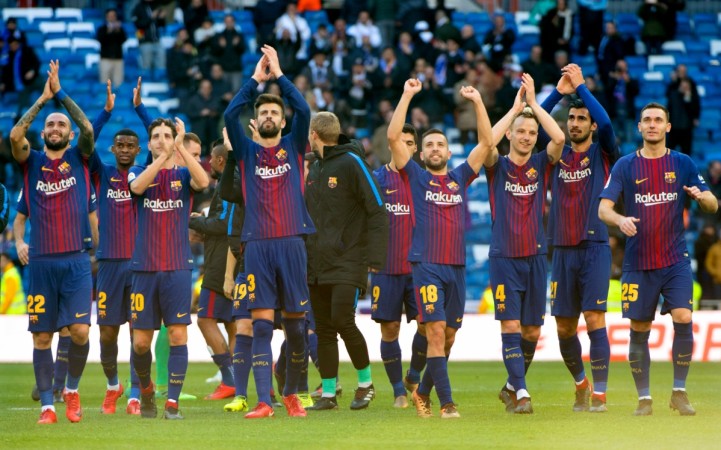 Check it out if it interests you! The tea leaves spoke truth. There was a new comic up last Monday. I remember trying to figure out the Kingdom Hearts lore back when 1 and 2 came out. At least today you there are resources. Back then Wikipedia was still new and barely helped. Fan theory sites were a mash of editorials and rumors. Though the end it's needless. I've always found it fun. Even if the story is up its own ass. Also don't forget to check out the Patreon.
We've got tons of great wallpapers to choose from. Like this one from TheFuckingDevil. Featuring Aeris as 2B of Neir. We also have live streams, which are a lot of fun. An hour or so a week to sit back and chill out, talk, and draw. As well there are perks like early comics and getting the HD versions.
In all every donation helps tremendously. Thank you so much if you choose to help. Also that Nintendo Direct. New Splatoon Expansion and look whos's coming to dinner. Dinner being fighting in Smash bros. Wait, that's not like dinner at all Sorry for the absence. Not dead, just life getting in the way. Comic is all done and up early for Patreons backers , and will be up here this Monday.
If you'd like to join it'd love you forever. I'll have a longer news post up then too. For now, thank you so much for all the help and support you peeps have given over the years. It's helped more than you know.
Alright, time for sleepy Scott to go to bed. Sorry it took a bit. Was working on a Halloween comic but, then Halloween passed. I don't think it was as good as it could be anyway. Some time might help it. I dunno, some strips I enjoy taking my time on in terms of writing. We got a shit ton of great games out this season. So no trailers to show as the games are already out. So instead of a video link round up lets listen to some really awesome remixes. I mean new comic!
The comic is up early for Patreon members. It'll be up here tomorrow! As usual if it doesn't meet the preorder it'll be gone fooooreeverrrrah-rah-rah Comic was done but hadn't uploaded.
I love breath of the Wild. One of the most exciting things about the game is simply exploring and getting lost in the world. It's very easy to watch time fly by as you play. The only thing that stops me is playing with my son. We don't do long sessions of gaming and I think it's for the best.
Otherwise I'd die playing. For real though, the game is beautiful. It's a stylized world that still feels living and breathing. Frogs hopping in ponds, crickets in the grass, and so much physics. Watching link ragdoll after a death never stops being funny. Which by the way isn't so bad. Death is never treated as a huge punishment. You die and respawn close by to where you died due to a constant autosave.
You're encouraged to try new things. Even if it might kill you. That is soooooooo much fun. If you have a switch you probably already do. Menacing from Jojo and D. Va bringing the salt. Friggin' love me some Jojo. Had a comic about Yo-kai Watch go up the other week. Not my best but I knew another comic would be going up soon. The new comic is up now Sorry about the no updates. Whole family sick with the flu.
Then colds after that. Took me a bit to finish this comic as well. Started on it little over two weeks ago and thought I could get it done last week but, there was still too much left to draw. Also we've got some new wallpapers up on Patreon. Big thanks to him for the help!
As well Omahdon had made quite a few dubs over the holidays. You can check them all here. Nintendo had event stream about a week ago with a bunch of footage from new games. Hoping ARMS will be as fun as it looks. Glad to see the re-release of Mario Kart 8 will now include battle mode. Fire Emblem also will be getting a Koei Warriors game. I'm not into the FE series but hey, I love Warrior games. Nintendo consoles may have here problems but, thier games are always fun as hell.
I do not regret buying my WiiU and can't wait to play the switch. It's that time of year again. Put down that turkey leg and consume capitalism! We've got a few new designs in time for the holidays. By far my favorite is the Mob shirt. Again it's one of those designs I make for myself and hope it sells. Hope you like it too! If not we've still got a ton of other shirts, posters, books, and love prices on love may vary.
Ends Monday at midnight. Oh and, if you haven't seen Mob Psycho already I highly encourage you to check it out.
It's by the same people who did One Punch Man. And Arataka Reigen is a god damned gift to humanity. Based on Dugtrio's new Alola form. The trailer over here if you haven't seen it. As usual it's on preorder. Which means if there's not enough orders it's gone foreeeverrrr Yes I believe so.
The Switch Trailer out about a month ago. In any case, that trailer. I really don't know who it was marketed to.
Someone doing quite well for himself. Living in a nice place, traveling, being hip, Now I love me some marathon sessions but dude, put it down for like a minute. Nintendo had to come out after and maintain that this was a console first and not portable.
Despite the trailer featuring the opposite. Without such a heavy focus on the actors this trailer would be FAR more watchable. As shown by this re-edit. I mean I just don't think I'd ever take it out with me. For traveling it should be fun but, for the day to day? I'd rather just play on my phone to be honest. Failing that I'd just take the 3DS. I don't feel the need to take a game with me everywhere I go. Let alone the pocket space that thing would take up.
I'm sure kids would enjoy this console. I know mine will. But then why market this ad to adults. Then up sell portability and come out saying it's a console. I dunno, Shits weird.. First, that uou for the support on Patreon. Also we had two comics go up. Here last week and here yesterday. Last Pokemon GO comic I promise Speaking of Pokemon though..
Nintento has a short series out animating some of the more memorable parts of the games. Reminds me that I reaaaally need to get Super Effective back up and going. Anyhoo, check out Pokemon Generations: Also lets talk about Patreon. Started it about a year ago and its worked out pretty well. Ad revenue certainly isn't what it once was on the internet. So I've started concentrating on other things like shirts, Sponsorship Loot ,and Patreon to help keep the lights on. Your amazing support through has helped me a lot this past year.
So for a bit I've lowed a bunch of prices for the physical rewards. Again, you are by no means required to sign up. It's purely up to you. New Shirts up for preorder! Now as usually these are on pre-order. Which means if it doesn't reach a sales bar it doesn't stay in the store. So get 'em today! You can check out the new trailer over here.
It's been a while since I've been excited for a new Pokemon game. They just keep adding more and I can't keep up. So I'm glad they're going back to the classics and simply giving them new forms for this Island adventure. Thus far though I've enjoyed the game.
Thigh and calf injuries have restricted Bale to just five league appearances so far this season, while his total number of injuries since moving to Madrid has risen to During the autumn there was a growing sense that enough is enough, with all-powerful club president Florentino Perez - previously Bale's biggest backer - reported to have run out of patience with the repeated unavailability of a player who was described in the media as being "made of glass".
Amid rumours the Bernabeu hierarchy were preparing to sell Bale, there was an ominous note from Perez when he softened his support for the winger by appearing to compare him to former Real star Kaka, who Perez said was "never the same" after a serious knee injury. Sensing the Wales international was being pushed out, most sections of the Spanish media adopted an aggressive tone.
There was particular irritation with the idea Bale is more committed to his country than his club, with another article in AS claiming "Madrid pays for him, Wales enjoy him". But just when it started to appear Bale had no future in Madrid, his latest returns have served a timely reminder of his world-class talents. Last month, after eight weeks out, Bale came off the bench with his team facing humiliation as they trailed at home against third-tier Fuenlabrada in the Copa del Rey.
He promptly delivered a brilliant cross to create the equaliser for Borja Mayoral, then set up the young Spaniard for another goal. After another - briefer - spell on the sidelines, his latest comeback came in similar circumstances, when Real were struggling in last week's Club World Cup semi-final against Al Jazira.
Bale came off the bench to score the winner. The former Tottenham man also caught the eye as a substitute in the final against Gremio - he was only denied a spectacular goal by an excellent save.
Those three brief cameos - his only appearances since September - have done his cause the power of good. His goal at Borussia Dortmund in the Champions League will be one of the best of the tournament, while he scored in both of the first two away games of the season.
With a crucial Clasico on the horizon, Bale could not have timed his return to fitness any better. Bale's chances of starting on Saturday are diminished by Zidane's unshakeable faith in Karim Benzema, who has retained his place despite scoring in just four of his 19 appearances this season.
Zidane values Benzema for his ability to smoothly link midfield with attack, and said last week: Unless the French coach has a radical rethink, that leaves Bale and a trio of Spain internationals - Isco, Marco Asensio and Lucas Vazquez - competing for just one remaining place in the starting line-up.
Counting against Bale is a recent change of formation, with Zidane largely abandoning the formation in which the Welshman lined up alongside Benzema and Cristiano Ronaldo in attack. He now prefers a containing a narrow midfield diamond, with Brazilian enforcer Casemiro flanked by playmakers Luka Modric and Toni Kroos, and Isco's creative skills at the tip.
There's no obvious place for Bale in that set-up, with his athletic abilities more suited to the bigger spaces available in the wide positions which are occupied by full-backs Dani Carvajal and Marcelo.
However, Kitromilides believes the change in formation was forced upon Zidane as a necessity, and a return to the so-called 'BBC' three-man frontline remains an option. If Bale, Benzema and Cristiano are all fit, I'm sure we will see them play together again at some stage.
This weekend, however, that approach is likely to be a Plan B rather than the starting strategy, and the fact it is even being debated shows how Bale - previously an unquestioned starter - has seen his status fall this year. This weekend's Clasico is a game Real cannot afford to lose, and the consequences of defeat could be significant for Zidane just a week after his side became world champions - winning their eighth trophy in less than two years under him.
Zidane's successes, and his background as a playing icon, have given him a fair amount of protection from Perez's usual trigger-happy approach to hiring and firing managers. Not many people could have survived the poor start to the season Real have endured, but surrendering a point advantage to Barcelona before the midway point of the campaign could prove too much even for Zidane.
And it won't be easy for Real to break down a Barcelona team that has gained new defensive solidity under the conservative approach of summer appointment Ernesto Valverde.